This site is currently under construction, please visit regularly[updated: 02/12/14]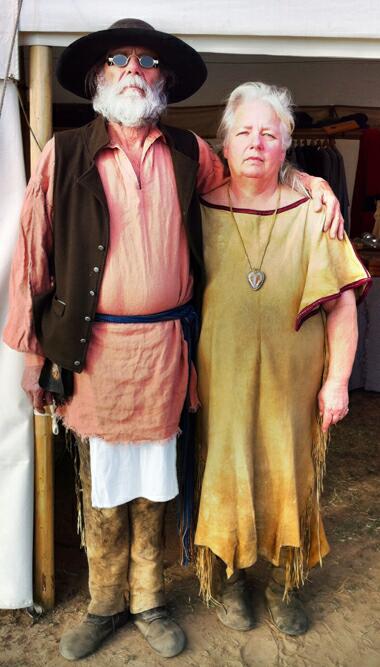 Doug and Ann Galbraith
P.O. Box 70787, Riverside CA 92513
Contact: Doug: 909-553-6702 / Ann: 909-228-8312
Use this Link to Email:
Doug and Ann
2014 Calendar[hold cursor over box]
This site is supported by internet explorer.
Trade Tent[updated]
Please click on the link below to view
To order, please call Ann at 909-228-8312
or
Email:
dougann13@netzero.net
Links
---
Teton Traders was founded in the spring of 1986, out of our love of history, buck skinners, rendezvous and muzzleloaders. We have strive to bring high quality hand made leather
items to our customers. All our moccasins are hand sewn using thick buffalo and buffalo bull hide for our soles with a lighter weight buffalo for the uppers.
Our portmanteaus are hand sewn using linen and silk thread and a good saddle tan leather, we try to keep all our leather items period correct for those hard core re-enactors
as well as the new beginners wanting good useable items.
Our tin ware is hand forged and made here in the good old U.S.A. the same with our cotton and linen clothing.So please enjoy browsing our site and give us a call with
any questions you might have or drop us an e-mail and we'll be happy to get back to you as soon as we can and if by chance you see us at rendezvous come on by and sit a
spell we'll be happy to palaver with you.
---